✤✤ CLUB TWO MOUNTAINS ✤✤
European Exotic Massage 歐洲正宗全身按摩
✤5225 Orbitor Dr. Unit 24, Mississauga ON L4W 4Y8✤
:call:905.602.6465
:call:905.602.6596
Hours of Operation 工作時間: Monday(星期一) - Saturday(星期六) 10am-2am
Sunday(星期日) 12pm - 12am
✤Appointment and Walk-in are Welcome✤
預約或walk-in無任歡迎
Door Fee: $50/30Minutes; $50/40 Minutes; $80/1 Hour
Services: Nude $50/30Minutes; $50/40Minutes; $100/1 Hour
Nude/Reverse $60/30Minutes; $60/40Minutes; $100/1 Hour
V.I.P. $80/30Minutes; $100/40Minutes; $120/1 Hour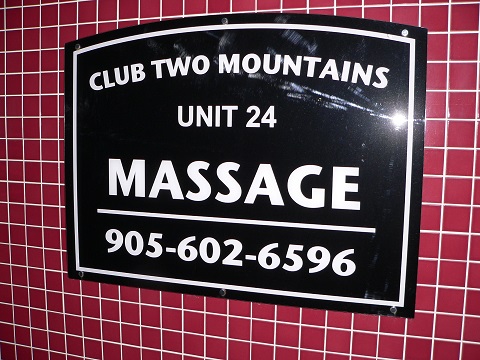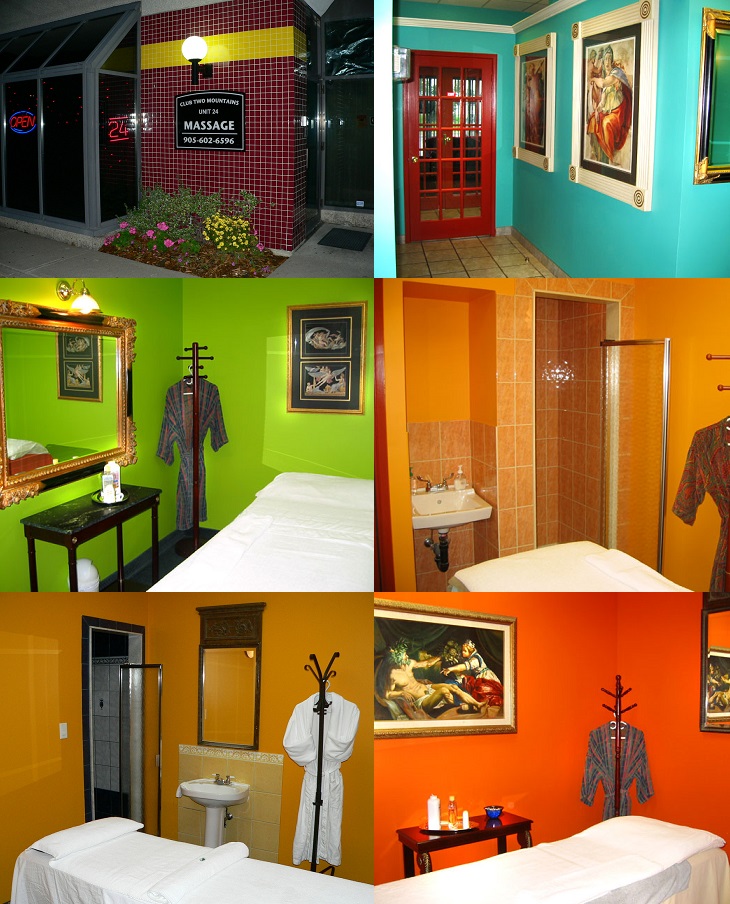 Club Two Mountains is an exotic massage parlour located in the heart of Mississauga
Just 5 Minutes from Toronto Pearson International Airport.
Centennial Park, Mini-GoKart, Golf Club and hotels are nearby the area.
Club Two Mountains 是一間完全合法的成人按摩院. 位於麥市的心臟區.
距離多倫多國際機場只要5分鐘車程. 鄰近是Centennial公園, 小型賽車場, GOLD場, 及酒店等.
We has been in business for over 20 years, specializing in relaxing full body massage.
我們按摩院有超過20年經驗. 專門提供新到性感歐洲金髮美麗技師全身按摩, 令您消除一切煩惱勞累.
✤✤Also try our special Nude/Reverse and V.I.P. service!!!✤✤
另外可試試我們的Nude/Reverse 及 V.I.P. 互相按摩服務!!!

We have fully equipped rooms, each with private showers and exotic concepts.
我們環境高尚, 擁有完善的獨立房間, 私隱度高, 亦設有私人浴室

***Disclaimer***
We are solely a massage parlour and we do not provide any sexual services at all.

Club Two Mountains is Mississauga's premiere
exotic massage parlour
for adults, serving surroundings
areas in Ontario, Canada: Toronto Scarborough, Etobicoke, North York, Mississauga, Oakville, Brampton,
Woodbridge, Thornhill, Vaughan, Richmond Hill, Markham, Ajax, Pickering, and Oshawa.



MAP to our paulour